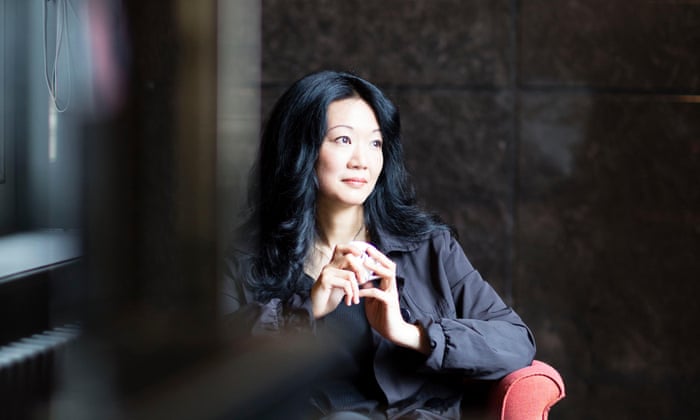 Between light and shade … pianist Momo Kodama. Photograph: Marco Borggreve
Kate Molleson writes ...
Debussy looked east for inspiration, enthralled by Javanese gamelans and Japanese woodcuts. Toshio Hosokawa, born in Hiroshima in 1955, writes wispy music rooted in the western tradition. Pianist Momo Kodama grew up in Osaka and studied in Paris; her first ECM album paired Takemitsu with Ravel and Messiaen. You can guess where this is going: a programme that alternates piano studies by Debussy and Hosokawa, intended to illuminate the cross-cultural influences of music written 100 years apart.
The album is called Point and Line after one of the Hosokawa studies, but that name also hints at the cool definition of Kodama's playing. Her touch is immaculate and diligent, neatly flamboyant in the Debussy and reassuringly robust in the Hosokawa. She writes that both composers are "between meditation and virtuoso development, between light and shade, between large gestures and minimalist refinement" – and it's those places in between that make her interpretations interesting.