Jeff Dorgay writes .....
I remember the day like it was yesterday: I was pestering the guy at Pacific Stereo in the mall, begging to audition the Sansui AU-717 amplifier and a pair of JBL L-100 speakers that I was lusting after—and yes, the speakers had the orange grilles. As I watched those woofers pound in an out, listening to Supertramp's "Rudy" and driving everyone else out of the store, it was the moment of truth. Time to put up or shut up. The amp was $549 and the speakers were $549 a pair. "How about $900 for the whole thing?" I bargained.
At this point, the audio consultant (as they used to call 'em back then) laughed at me and said, "Kid, I'll let you have the whole thing for $800 if you've got the money." He and the manager weren't laughing when I peeled 800 smackers out of my jeans, insisting in my best Eddie Haskell voice that the two gentlemen carry my new system out to my car and throw in the 20 feet of free speaker wire promised by the sign on the front desk.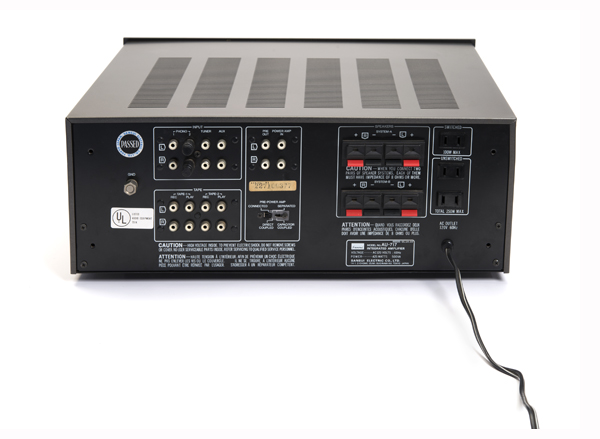 The most-read Old School column we've ever done was back in issue 30 when we featured the JBL L-100 speakers—seems many of the boomers in our audience either had a pair, wanted a pair, or still have a pair of L-100s. Either way, many good stories are always told about these speakers; they're like a great vintage car in that respect, so I keep them around for posterity. Visitors to the TONE studio always take note of them off in the corner, and they always bring back fond memories. When a cursory 4:00 a.m. eBay search turned up a pristine AU-717, it was time to press the buy it now button.
Some components stick in your mind forever, but it's tough enough to …..
Continues HERE