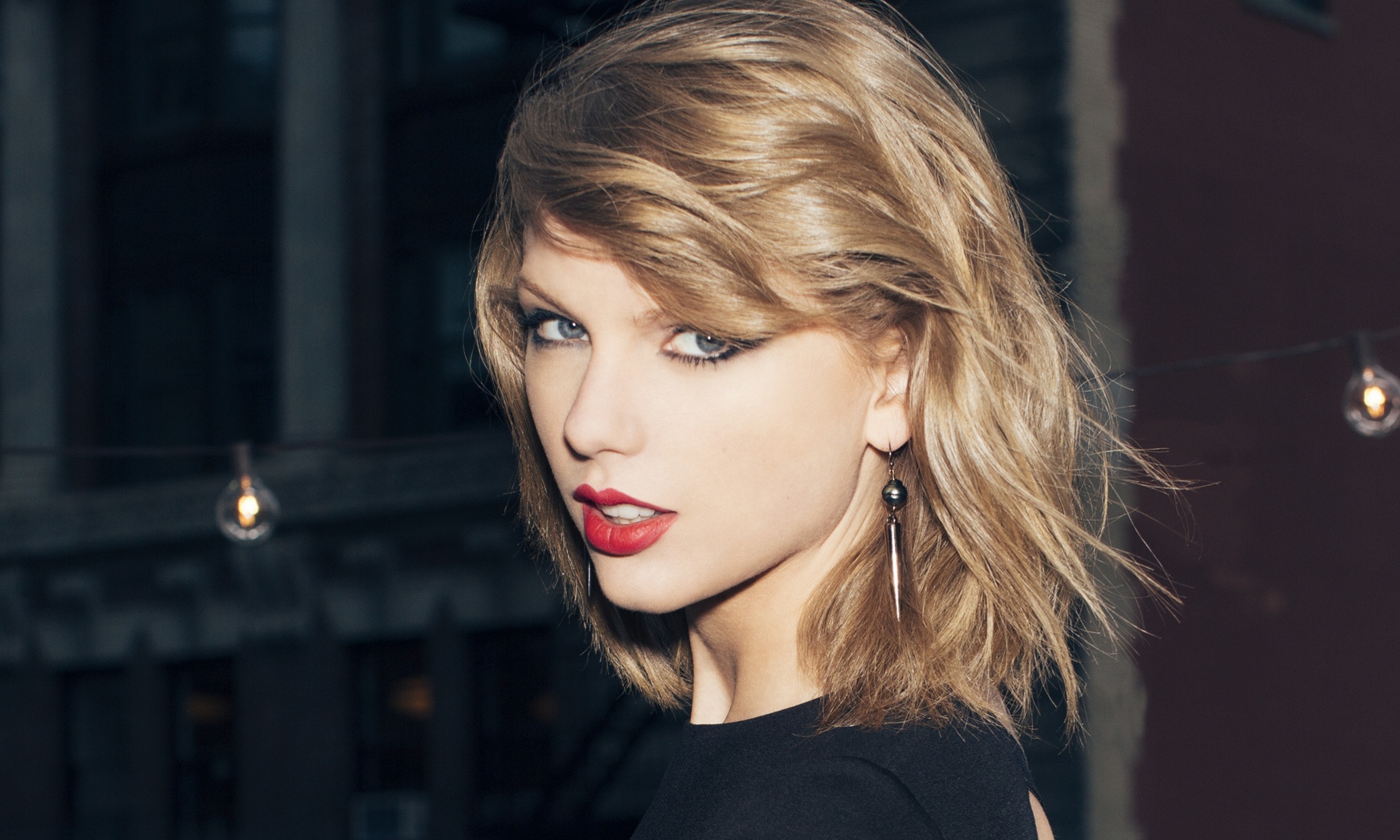 THE GUARDIAN: She's gone from ringletted country artist to feminist role model and the world's most charming pop star. As she returns with her catchiest material yet, she talks awards-ceremony etiquette, autobiographical lyrics and why she puts nice before naughty.
In Manhattan's chi-chi Sant Ambroeus restaurant, the pair of smartly dressed women at the next table are making not-so-surreptitious "eek" faces at each other, having clocked that their neighbour for lunch is Taylor Swift. And that's nothing compared to the commotion gathering outside: wherever Taylor Swift dines, a swarm of fans and paparazzi soon forms on the pavement.
This is normal life for the biggest force in pop right now, a global superstar whose songs soundtrack lives, whose tours sell out stadiums in seconds, and whose every facial expression generates a million tweets. Taylor Swift in 2014 is an extraordinary phenomenon. She began as a ringletted country singer, teenage sweetheart of the American heartland, but between 2006's eponymous first album and now she's become the kind of culturally titanic figure adored as much by gnarly rock critics as teenage girls, feminist intellectuals and, well, pretty much all of emotionally sentient humankind. Unlike Beyoncé with her indomitable run-the-world warrior-queen stylings, or Nicki Minaj, with her cartoonified, amplified self and pantheon of alter egos, there is very little .....
Continue HERE