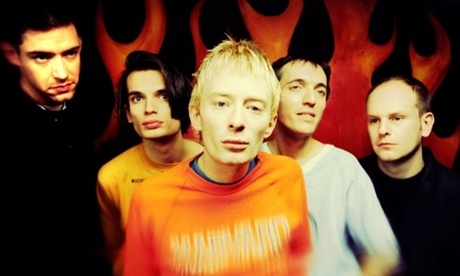 Danny Wright: From Thom Yorke's self-love shenanigans to Justin Timberlake's nativity nookie to Led Zep's fruity metaphors, here's our pick of cringeworthy lines from writers who really should know better
When Alt-J unveiled their new single, Every Other Freckle, last week, there was one lyric that stood out. "Turn you inside out and lick you like a crisp packet," crooned Joe Newman suggestively – a phrase at odds with the group's geeky exterior, but very much in touch with their raunchier side. Especially when you consider the meaning behind the lyrics to their debut single, Tessellate.
Alongside love and pain, sex is a topic covered so frequently that musicians must find new and vivid ways of describing their virility and prowess – and if that means comparing their lover to a bag of salt and vinegar McCoy's then so be it. There are some lines, however, that aren't so endearing. So, just as literature has its own Bad Sex award – given to the author of the most egregious passage of sexual description in a novel – here we trawl pop music's archives to pick out some equally bizarre erotic phrases from lyricists who should know better.
Please click HERE to continue reading