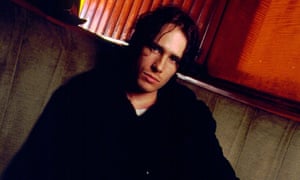 The Guardian writes: You & I features Buckley's first recording sessions for Columbia, from February 1993, and features him covering the Smiths and Sly and the Family Stone.
Jeff Buckley's first recording sessions for Columbia Records have been unearthed, and are to be released as an album.
You & I, which will come out 16 March 2016, features Buckley performing nine covers and two originals – Grace, which became the title track of his debut album, and the previously unheard song Dream of You and I, described as "mysterious and haunting". Among the covers are versions of Sly and The Family Stone's Everyday People, Bob Dylan's Just Like a Woman, and two Smiths songs, The Boy With the Thorn in His Side and I Know It's Over. The release has been overseen by Buckley's mother. Mary Guibert.
The songs were recorded at Shelter Island Sound studio in New York in February 1993, and were uncovered during research for the 20th-anniversary reissue of Grace. Although the songs have never been released in any form or – according to Sony Legacy, which is releasing the album – bootlegged, many of them were performed live by Buckley during his career.
"As we began to explore how we might celebrate the 20th anniversary of Jeff Buckley's Grace, the vault – as it still occasionally and unexpectedly will – presented us with an unbelievable gift: this 'lost' cache of studio recordings from the period," said Adam Block, Sony Legacy's president. "We quickly realised how remarkable they were. They offer an incredible, rare glimpse of an artist, alone, in the sacred space that is the studio. There's an intimacy and an honesty to the performances that's literally breathtaking. You & I is an important addition to Jeff's recorded legacy and will be a thrill for both his devoted longtime fans and newcomers alike."
Buckley drowned in May 1997, and his legacy has been left largely untainted by barrel scraping of unreleased material. Though he recorded only one studio album, Grace, he had begun work on a second, My Sweetheart the Drunk, and demos and some more-or-less finished tracks for that were released in 1998 as Sketches for My Sweetheart the Drunk. Less satisfactory was the independently released Songs to No One 1991-1992, compiling recordings made before he signed to Columbia, in some cases overdubbed after his death. In addition to that, his 1993 EP Live at Sin-é was expanded into a full album, and four other live albums have been compiled.
The full tracklisting for You & I is:
1. Just Like a Woman (Bob Dylan cover)
2. Everyday People (Sly & the Family Stone cover)
3. Don't Let the Sun Catch You Cryin' (First recorded by Louis Jordan)
4. Grace (original)
5. Calling You (Jevetta Steele cover)
6. Dream Of You and I (original)
7. The Boy With the Thorn In His Side (the Smiths cover)
8. Poor Boy Long Way From Home (traditional blues song, Bukka White cover)
9. Night Flight (Led Zeppelin cover)
10. I Know It's Over (the Smiths cover)