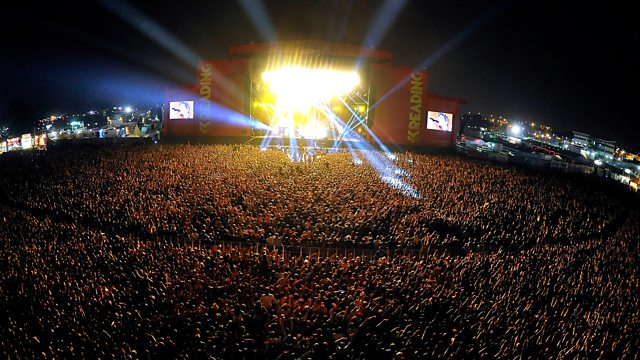 Huw Stephens introduces Oxford quintet Foals, who are arguably one of the best live bands around today, as they take to the Main Stage at the legendary Reading Festival. The band made their debut at the event back in 2007, and over the last nine years have steadily climbed up the festival ranks to make their debut this year as a headliner.
The Oxford five-piece came to the fore back in 2007 when Greek born frontman Yannis Philippakis and his longtime friend and drummer Jack Bevan joined forces with guitarist Jimmy Smith and bassist Walter Gervers, with keyboardist Edwin Congreave completing the line-up. They worked on perfecting their alternative pop, math-rock sound playing house parties around the area, and a decade on and with their fourth album What Went Down arriving in the summer of 2015, they have cemented their ever-growing popularity around the world along with adding to their awards cabinet with a recent NME award for Best Album.
Expect to see songs from all four of their albums along with a customary attempt by Yannis to get in the crowd at some point during the no doubt energetic and lively set.