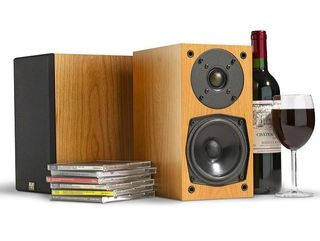 Originally published in 2007
TechRadar writes:
Most hi-fi systems on sale worldwide are so heavily marked up that the majority of customers are being scandalously ripped off. That's what AVI hi-fi chief Ashley James said in an interview conducted with Tech.co.uk last Friday at the Bristol Sound & Vision Show .
He also said that companies are selling inferior products for extortionate prices, and that the magazine industry is supplying unhelpful and inaccurate reviews which allow the hi-fi manufacturers to get away with it.
"I'm not going to mention the name of a company which sells an AV processor for several thousand quid. You boys with computers will know perfectly well that if you want Dolby 5.1 you can get a PC card for £7.50 with the same chipset in it," he said.
"We had a customer who came to see us last week, [who paid] £4,000 for a power supply from this company, but it hummed like buggery and it .....
Continues HERE