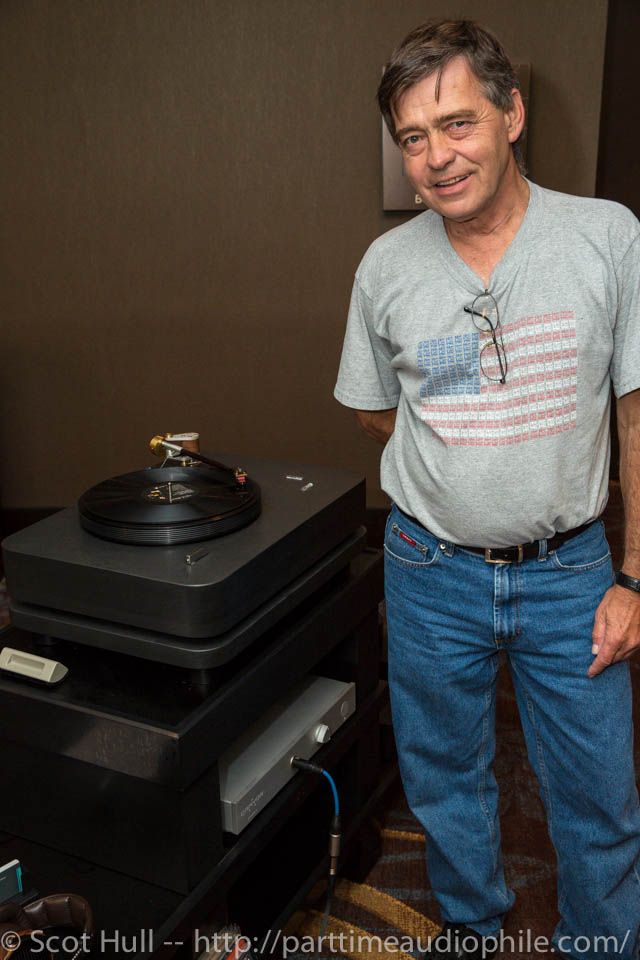 This thing is incredible — and I mean that both literally and figuratively. It's an amazing piece of work! And at 200+ lbs of pure slate, it is the most intimidating, imposing, and go-f***-yourself piece of kit on display at CAF this year. Yes, that's 200+ lbs of slate that goes into that dual-plinth arrangement. Yes, I said 200+ lbs. Your pathetic excuse of a mass-loaded turntable just tossed it's cookies, didn't it? Uh huh. My lower back just went into spasms thinking about it.
The arm boards are free-standing modules, and just slot into the receptacle on the side of the uppermost plinth. The motor assembly rests, "semi-isolated" on the lower plinth. The  spindle is ceramic and the bearing is a traditional arrangement, but made from "advanced materials". Designer Win Tinnon smiled as he said it, but I had the feeling he would really have no compunction about ensuring my silence, so I didn't press him.
The Saskia II is an .....
Continues HERE