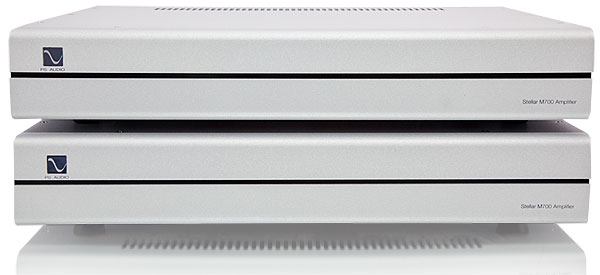 Robert Deutsch / Stereophile write:
Although PS Audio's Stellar M700 monoblock power amplifier ($2998/pair) is a brand-new design from a team led by engineer Darren Myers, it draws on the company's extensive experience with class-D amplification. Sam Tellig and Kalman Rubinson reviewed PSA's HCA-2 power amp in, respectively, the
October
and
December 2002
issues, and I reviewed their GCC-100 integrated amp in
January 2006
. The Stellar M700's input stage is the latest version of PS Audio's Gain Cell, which they describe as a "proprietary, fully differential, zero feedback, discrete, class-A MOSFET circuit.In the Stellar M700, the Gain Cell drives a 700ASC class-D power module from the Danish company ICEpower. I asked
Paul McGowan
, CEO of PS Audio, why they chose this module rather than, say, one from Hypex, another class-D specialist. He said that they ......
Continues HERE