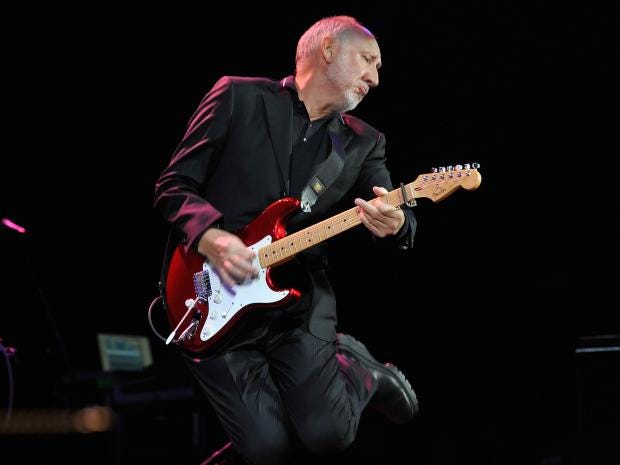 Criag McLean (The Independent) writes .....
Mere minutes into our interview, and Pete Townshend is tucking in with the gusto that has stood him well these 70 years: to anecdotes, to philosophies, to past (and future) plans, to the plate of biscuits and pastries that has been placed in front of us in this drowsy Richmond hotel near his south-west London home.
Well, near one of his homes. And, given the musician owns seven recording studios, we're probably also near more than one of those. His 15 boats? As we're within rowing distance of the River Thames, we're probably not far from some of that collection, too. "I'd like to say that I'm interested in model trains…" he will say. But no. Away from music, collecting studios and piloting boats are what Townshend does for relaxation.
"We used to come here every day for lunch," says The Who's brain trust, chomping on shortbread. "They did the most amazing sausage and mash. Rachel once had it every day for two weeks." Rachel is Rachel Fuller, the songwriter/ guitarist/composer's partner the past two  decades. He met the now-41-year-old when .....
Continues HERE