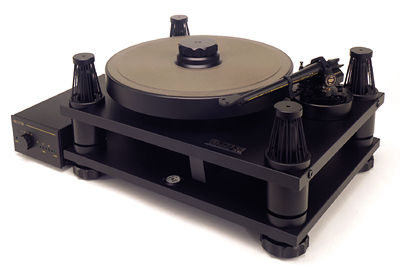 Stereophile write ....
Dense, compact, and built to run O-rings around the competition, SME's flagship turntable makes every other design I've encountered—with the possible exception of Rockport's System III Sirius—look almost homemade. I don't mean to insult the many fine, well-engineered designs out there, but I've seen nothing else to compare with SME's tank-like approach to spinning a record. Comparing the Model 30/2 to a tank isn't exactly fair: the machining is done to higher than mil-spec tolerances. I don't think anyone else building turntables today is capable of this level of construction quality, never mind design ingenuity and fit'n'finish.
To Continue Reading Please Click Here
Also .....
Please click HERE for the UK's most comprehensive directory of vintage record and hi-fi stores
Please click HERE to view our growing Record Collector archive
Also .....
Please click HERE to access the entire BRITISH STEREO archive
Please click HERE to see how to get your press releases published on this site
Also .....
Please click HERE to access the entire VINTAGE archive