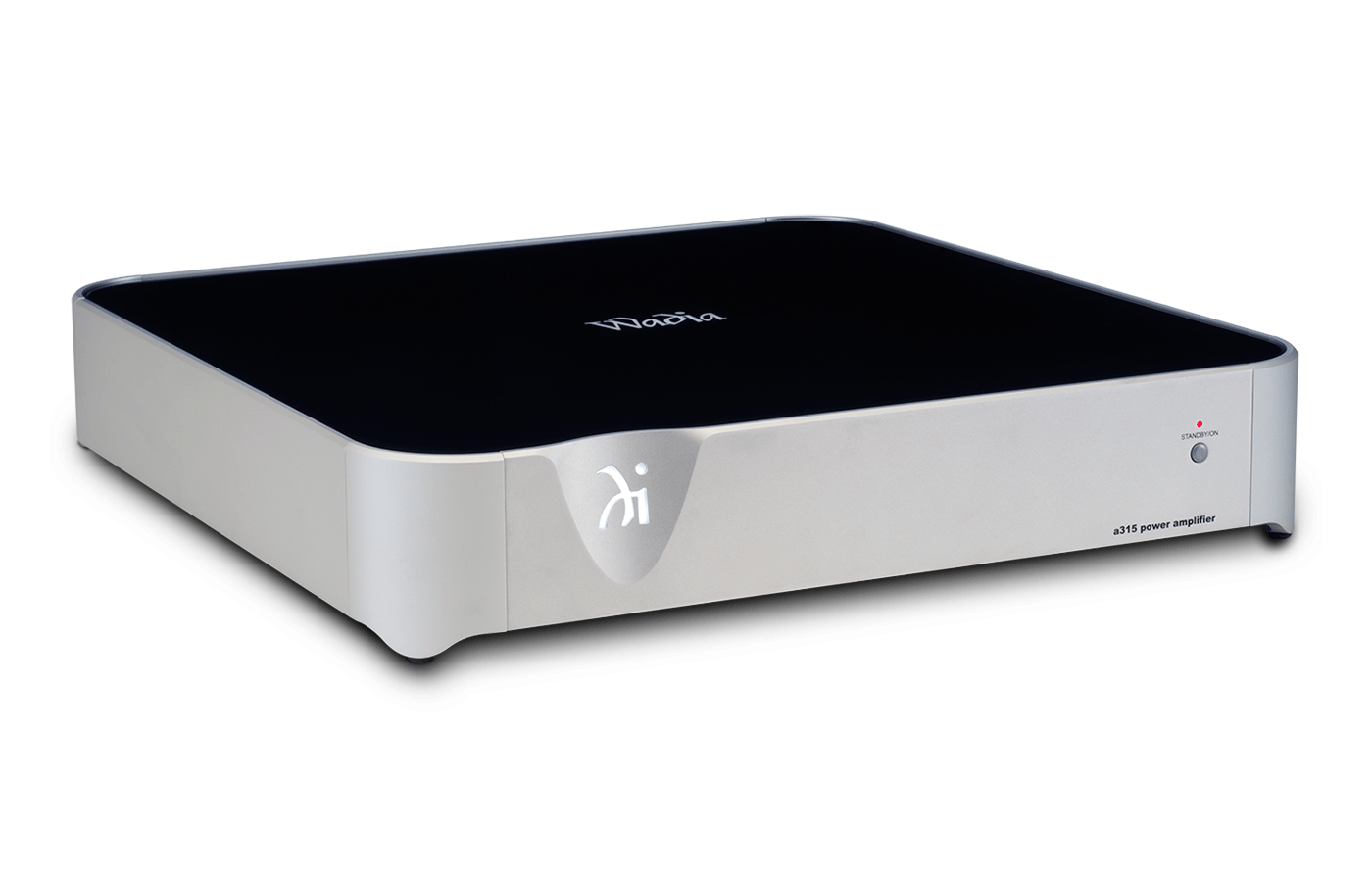 They say: The Wadia a315 digital stereo amplifier provides 150 watts per channel at 8 ohms or 250 watts per channel at 4 ohms. It shares the same sleek, modern industrial design as the 321 decoding computer, making it a perfect amp to use with the 321. Both will blend nicely with virtually any room styling.
Along with all of our new generation amplifiers, the a315 is able to deliver massive amounts of power directly to your speakers with very little energy wasted in heat dissipation thanks to its electronic switching design. Large cooling fins or noisy fans often found in other high power amplifiers are no longer needed. The result is a greener, compact and energy efficient amplifier.
The a315 features some of the latest technology from Wadia. Frequency Switching Transmission™ (FST), an adaptive modulation design, reduces distortion at any power level over the entire audio spectrum. Using a feedback technique, it makes real time micro-adjustments to the switching carrier frequency to improve linearity, thereby significantly reducing audio distortion. The higher the amplifier's power output, the greater observed reduction in distortion. Signal Surveyor™ monitors the output signal and stops amplification if unsafe levels of DC voltage are detected, thus protecting your speakers.
Both balanced and unbalanced inputs are available for connecting your other system components. Specially designed 5-way binding posts will securely hold your speaker wire; they are designed for easy finger tightening and come with a special tool if even more snug connections are desired. A trigger input and output makes it simple to control the power state of your entire system when the a315 is turned on/off.