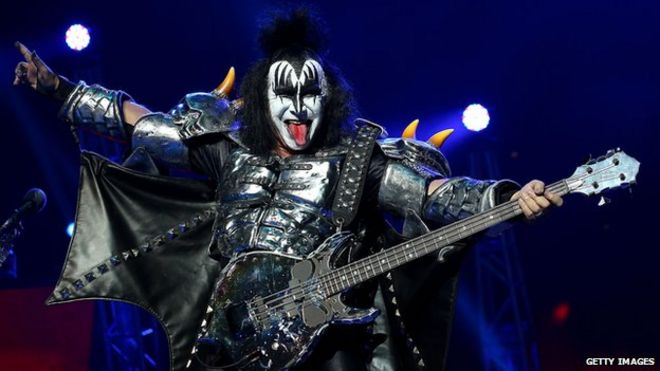 Rock star Gene Simmons says that when it comes to making money he is like a great white shark.
And that despite being worth more than $300m (£200m), he will never stop wanting to make more.
The bassist and co-vocalist of stadium-filling, costume-wearing and face-painted US band Kiss, says: "Life is business, and I approach life the way sharks approach life - they must keep moving or else they will drown.
Please click HERE to continue